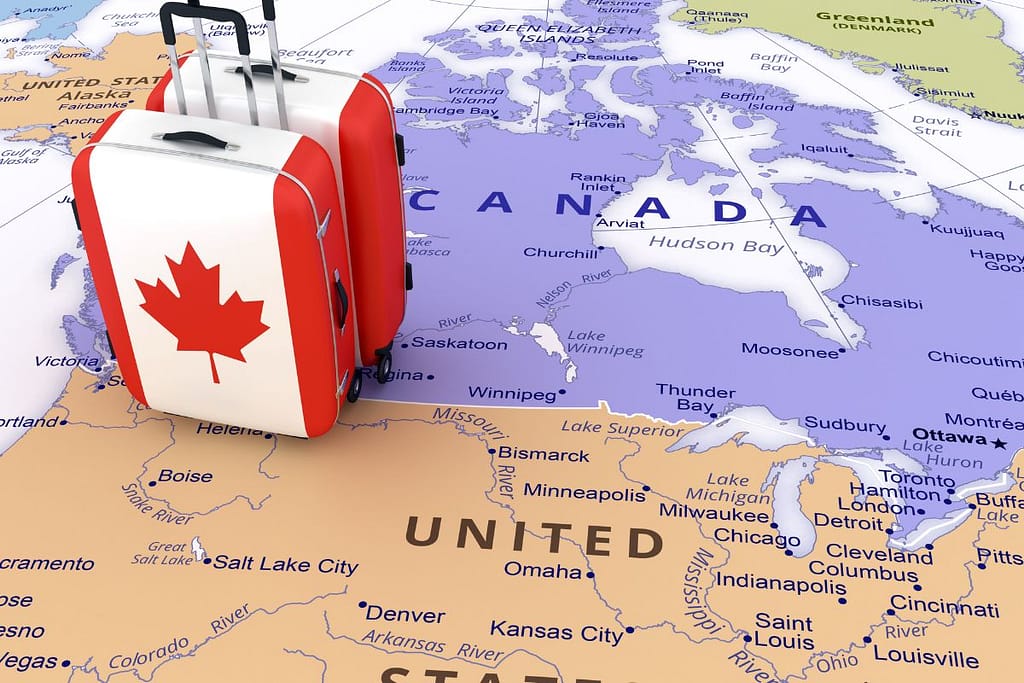 Unlock your Canadian study dream with our hassle-free study visa services! Our Goa-based consultancy firm provides expert guidance and a personalized approach to help you navigate the complex visa process. Don't let the complicated process hold you back. Contact us today and start your journey to studying in Canada!
Study in Canada and Create a Brighter Future - Your Ultimate Guide to Canadian Study Visa Services
Are you dreaming of studying in one of the top-rated universities in Canada, but struggling to get your study visa approved? Look no further! Our study abroad consultancy firm in Goa is here to assist you with Canadian Study Visa services that will make your dream a reality.
Canada is a popular destination for international students, offering world-class education and a multicultural environment. However, obtaining a Canadian study visa can be a daunting task, as it involves a lengthy and complex process. But worry not! Our team of experts is here to guide you through the entire process, ensuring that your study visa application is approved with ease.
Speak with one of the nicest people you'll ever meet.
Canada is a popular destination for international students, offering high-quality education, a safe and welcoming environment, and excellent opportunities for career growth. Here are some reasons why Canada is an ideal destination for studying abroad:
World-Class Education: Canada is home to some of the world's top-rated universities and colleges, offering a diverse range of programs and courses.
Multicultural Environment: Canada is a multicultural society that welcomes people from all over the world. Studying in Canada will provide you with a unique opportunity to experience different cultures and perspectives.
Post-Study Work Permit: International students who complete their studies in Canada are eligible for a post-study work permit, which allows them to gain valuable work experience and contribute to the Canadian economy.
Quality of Life: Canada is known for its high standard of living, offering a safe and secure environment, excellent healthcare, and a wide range of recreational activities.
We provide a comprehensive range of services to assist you with your Canadian study visa application. Our team of expert consultants will work with you every step of the way, ensuring that your application is complete and accurate.
We provide the following services:
Pre-assessment of your eligibility for a study visa
Assistance with choosing the right institution and program of study
Assistance with the application process and documentation
Guidance on obtaining medical and police clearances
Visa interview preparation
Post-landing services, including accommodation and settling-in assistance
We offer a wide range of Canadian Study Visa services to assist you with the entire process, from start to finish. Here are some of the services we provide:
Free Consultation: We offer a free consultation to assess your eligibility and provide you with an overview of the study visa process.
Documentation Assistance: Our experts will help you prepare and review all the necessary documents, including your admission letter, financial documents, and other supporting documents.
Application Assistance: We will assist you in filling out the study visa application forms accurately and completely.
Interview Preparation: We will provide you with interview preparation tips and conduct mock interviews to help you feel confident and prepared for the visa interview.
Post Visa Services: We will also assist you with post-visa services, such as pre-departure orientation, travel and accommodation arrangements, and settling in Canada.
Start Your Journey Today!
Don't let the complicated study visa process hold you back from pursuing your dreams. Contact us today and let our experts guide you through the entire process, from start to finish. Our Canadian Study Visa services are designed to make the process stress-free and efficient, ensuring that you can focus on your studies and enjoy your time in Canada.
Unlock your dream of studying in Canada with our hassle-free study visa
" All documents must be scanned in colour – No Originals Needed."
Attestation & Translations
Speak with one of the nicest people you'll ever meet.